About Us
About Us
Here At Suit Plus More Boutique, We Love Our Customers.
Helping Our Customers Feel Good about Themselves Is our Passion.
We pride ourselves on never delivering anything less than perfection to our clients.
Pleasing Our Customers Is Our Major Goal And Desire. We're Not Happy Until Our Customers Are Happy.
We Love To Post On Our Facebook Fan Page: "Another Happy Customer" With Pictures of Our Customers Wearing Items From Suit Plus More Boutique. When Customers Come Back Into The Boutique And Express To Me How Good they've looked When Wearing Our Items, And How Many Compliments They've Received; That Is What Makes me Feel So Good About What I Do As A Fashion Stylist. "Thank You Jesus"
At Suit Plus More Boutique our Products are not only Sassy, Sexy, Elegant, Stylish, Trendy, Spiritual, And Sharp, They Are Also of Great Quality and Affordable!
Our Fashion Collection Consists of:
Designer Suits
Designer Dresses
Tops
Bottoms
African Attire
Faux Leather
Denim
Purses & Handbags
Jewelry
Sexy Workouts
Sassy Shawls
Sassy Shapewear
My Bling Tee's
Simply Sassy Cosmetics
Accessories & More..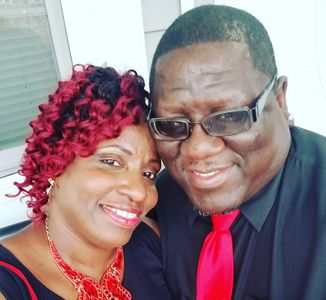 Yes, We Have Something For Everyone!
We Also Have Affordable Items At Our Hillside Store. Here At Suit Plus More We Cater To All Sizes: For Women: Petite, Missy, Curvy Plus And Women's Up To A Size 34w And Up To A 6x In Certain Styles.
For Men: Designer Suits, Tuxedos And Sport Coats Up To Size 62Long
At Our Hillside Store, We Have So Many Great Sales In Order To Assist You With Your Shopping Needs!. We have A $10 Clearance Section, A $20 Clearance Section and
A 50% Off Clearance Section!
Note: Some Items Are Not On The Website, So If You See One Of Our Items On Our Social Media Outlets Or Anywhere Else, Just Give Us A Call And We Would Be Happy
To Assist You with Purchasing The Item or Items.
@708.240.4323 / 888.712.6362
Looking for something else check out our sister shop at: www.suitplusmorefashion.com